!This page auto generated by "Jan's Page Builder". A product of "ParkerWare">

Gulfport Marina - May 9, 2005
The marina is a good one, although a little hard to find! No signs! But we asked a local who was out in a dinghy and (who was nearly dead drunk), but he pointed in the general direction and we got in fine. We got in after the place closed and had forgotten to ask for a key to the showers when we called ahead. We had to rely on the good graces of another boat owner to lend us his for the evening!

An aerial picture from the City of Gulfport Website, you can see that there are three possible entries, luckily, someone was out in a dingy, as I said and they pointed in the general direction. It was getting close to sundown and we were really tired.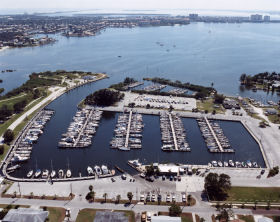 This picture is a still shot I got from their webcam, looking out from the Marina office.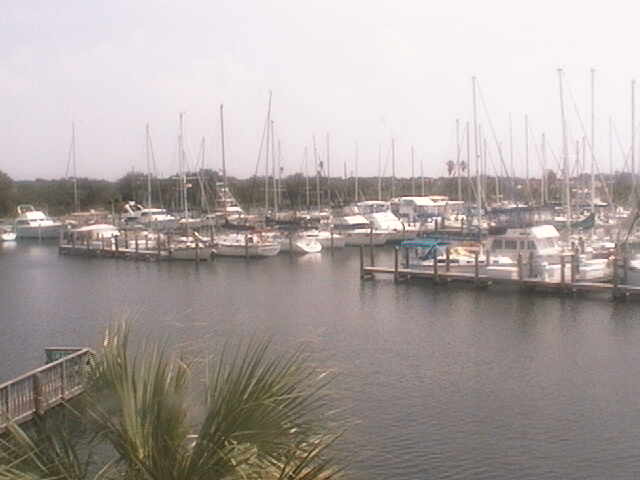 Cooler still, they have a webcam that you you can control from a webpage! Here's the link: Gulfport City Marina Webcam

Here is a little map of it from Google Maps (love google maps!). The little bay is the one along 29th Avenue - that tab sticking out is a boat ramp. Very protected! Google Map of the Gulfport Marina Entry.